New York City Misdemeanor Defense Attorneys
Delivering the Results Our Clients Need for Over 35 Years
Misdemeanors in New York are divided into three classes: Class A misdemeanors, Class B misdemeanors, and unclassified misdemeanors. The maximum punishments, far less severe than felonies, range from 15 days to one year in jail and can involve fines up to $1,000.
Call (212) 577-9314 or contact us online for dependable advocacy from attorneys who have helped thousands. We have offices in New York City and Long Island.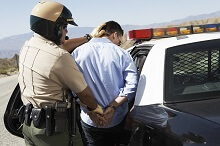 Because misdemeanors have less severe repercussions than felonies, many do not take these charges seriously. Do not make this mistake! Our New York City misdemeanor defense lawyers can help you in a variety of ways that you may have not considered. Our many years of experience can help you create a strong defense for your best opportunity at positive results.
What is a Class a Misdemeanor in NY?
This is the most serious classification of misdemeanor in New York and includes crime such as:
Sexual misconduct
Forcible touching
Assault in the third degree
Sentencing can range from no jail time to one year. Additional penalties could involve fines, community service, three years of probation, and driver's license suspension.
Class B Misdemeanor in NY
Less severe than Class A misdemeanors, Class B misdemeanors include crimes such as:
Adultery
Prostitution
Criminal possession of marijuana
Harassment in the first degree
Sentencing ranges from no jail time to 90 days. Additionally, there may be fines, one-year probation, community service, and order of protection.
Unclassified Misdemeanor in NY
The final category of misdemeanors is known as "unclassified misdemeanors."
These fall under:
Vehicle laws
Traffic laws
Other areas of NY State law
Sentencing ranges from no jail time-one year. There is also the possibility of fines, three-year probation, conditional discharge, suspension/revocation of driver's license, and orders of protection.
How We Can Help
Our New York City misdemeanor defense attorneys fight to win. We have over 35 years of experience representing individuals just like you.
Our qualified lawyers can benefit your case by:
Aggressively representing your interests
Creating the best defense strategy for your unique situation
Appearing in court on your behalf
Helping reduce or dismiss the charges
Helping you avoid jail time
Helping you avoid excessive fines or reduce your fines
Helping you be treated in a fair and legal manner
If you are dealing with misdemeanor charges, you have more options than you think. Call (212) 577-9314 for attorneys who fight for the results you need.