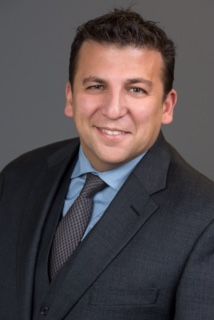 CORY FORMAN
Partner
Cory Forman heads Cohen Forman Barone's immigration law department, which is responsible for assisting clients in all issues related to the complex world of United States immigration law. Having spent his career fighting back against the Department of Homeland Security's (DHS) attempts to deport non-citizens, Cory assists individuals in obtaining legal authorization to live and work in the United States, helping individuals faced with persecution obtain asylum in the United States, and reuniting families with loved ones from all over the world.
Professional Organizations
Cory is a member of the National Association of Criminal Defense Lawyers (NACDL) American Immigration Law Association (AILA), where he sits on the New York Chapter's Executive Committee Board. He is the former co-chair of AILA's New York Immigration and Customs Enforcement (ICE) and U.S. Customs and Border Patrol (CBP) liaison committees. He frequently lectures around the country on issues related to immigration and criminal law and has testified in front of the New York City Council in support of legislation limiting the City's coordination with ICE in the continued detention of non-citizens.
A Focus on Where The Worlds Of Criminal and Immigration Law Intersect
Having spent his career practicing as a criminal and immigration attorney, Cory has a specialized knowledge of representing non citizens in both the criminal and immigration contexts. In 2007 Cory launched the firm's "Crimmigration" division, which focuses on representing individual clients in all arenas where criminal and immigration law intersect. Its mission is to help non-citizens understand and avoid the severe immigration consequences that result from a criminal prosecution.
The division is responsible for litigating deportation issues and filing waivers in immigration court, developing criminal trial and plea-bargaining strategies based on an individual's immigration concerns, vacating prior convictions through post-conviction relief litigation, and arguing writs of habeas corpus on behalf of those unlawfully detained by immigration and criminal authorities. The Crimmigration division also provides consultation services to other criminal defense and immigration attorneys around the country.
Extensive Legal Experience
As a staff attorney with the Legal Aid Society's Criminal Defense Division Cory has represented thousands of non-citizens accused of crimes. In doing so, he developed an aptitude for representing non-citizens. Cory has since devoted his career to representing non-citizens in both criminal and immigration proceedings.
Practice Areas
Education
Towson University, B.A., 1997

Hofstra University School of Law, J.D., 2000
Experience
Civil Litigation Attorney, 2000-2002
Staff Attorney, Legal Aid Attorney, Criminal Defense Division, 2002-2006
Criminal Defense Attorney, 2002-present
Immigration and Removal Defense Attorney, 2006-present
Founding Partner, Cohen Forman Barone 2006-present
Chairperson, New York Chapter, American Immigration Lawyers Association, Immigration and Customs Enforcement Liaison Committee, 2014-2017
Chairperson, New York Chapter, American Immigration Lawyers Association, U.S. Customs Border Liaison Control Committee, 2017
Executive Committee Board, New York Chapter, American Immigration Lawyers Association, 2018-present
Memberships & Admissions
United States Court of Appeals, 2nd Circuit
United States District Court SDNY
United States District Court EDNY
Member of American Immigration Lawyers Association (AILA)
Executive Committee Board Member, AILA, NY Chapter
Dial (212) 577-9314 now and schedule your consultation.