Felony Lawyer NYC
35+ Years of Defending Felony Charges in New York & Elsewhere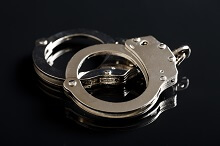 Many people who are just like you are unfairly accused and convicted of crimes every day. The legal system often puts individuals (and companies) who are accused of a crime in a disadvantaged position, making it hard to come out on top. The New York City felony lawyers at Cohen Forman Barone have the ability to level the playing field.
For the sake of your freedom and your future, contact our qualified attorneys today at (212) 577-9314. We can help you find the best resolution to your case.
With over 35 years of experience and an exceptional track record, you can depend on us to build a defense strategy that can help you get the results you need. We are committed to handling your case with the utmost integrity and excellence, as we drive towards a positive outcome.
Consequences of a Felony Conviction in New York
Consequences of a felony include:
Long-term imprisonment
Substantial fines
Probation
Ineligibility for welfare benefits
Loss of the ability to vote
Prohibition of purchasing firearms
Ineligibility for subsidized housing
Revocation of some operator and/or professional licenses
Felonies are the most serious category of crimes. They can either be violent or non-violent. Those found guilty of a felony will face the most severe forms of punishment.
How Our NYC Felony Lawyers Can Help You
Our New York City felony attorneys are highly rated and recognized throughout the state of New York. We only take cases that we are fully equipped to handle, and we always fight for the best possible results.
Over the course of more than three decades we have protected thousands of individuals and companies from the powers of law enforcement. Our experience and thorough understanding of the law has resulted in numerous indictments being dismissed or helped avoid charges ever being filed.
For exceptional representation from felony attorneys in NYC with more than 35 years of experience, call (212) 577-9314 today!