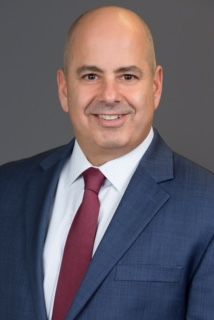 DAVID COHEN
Partner
As head of the criminal division of Cohen Forman Barone, David Cohen brings more than twenty years of experience, integrity, and excellence to the defense of each and every one of our clients. Having protected more than five thousand individuals and companies from the awesome powers of law enforcement over two decades, he has honed his negotiation and litigation skills to excellence.
Experience Protecting High-Profile Clients
In the last several years David has been the lead attorney for CEOs of large multimillion-dollar companies, using his ability to help bring about the dismissal of numerous indictments. He has successfully negotiated to prevent charges being brought at all, and convinced law enforcement to cease investigations that would have otherwise put entire companies at risk and hundreds of employees out of work.
As a former prosecutor, David possesses a commanding, intimate, and unparalleled knowledge of the inner workings of law enforcement. Through his firsthand experience as a prosecutor, David learned the who, what, where, when, and why of how government agents choose to investigate and bring charges. This allows him to not only protect those who are being targeted by law enforcement, but to guide, advise, and shield others from ever being prosecuted.
Fighting for Your Future
In his many years of experience as a defense attorney, David has persuaded multiple juries to acquit individuals facing a lifetime behind bars. He has successfully argued to more than a dozen judges that suppression of evidence was warranted because of illegal acts by law enforcement, demonstrating to prosecutors that charges were not warranted in hundreds of cases varying from fraudulent business enterprises and conspiracy to drug selling, weapons possession, domestic violence, and countless other alleged crimes.
If what you value most is under siege by the awesome powers of government, whether it is your freedom, your family, your finances, or your good name, you need to make sure you have experience integrity and excellence working for you. David Cohen has been there for thousands of others and you can be sure that there will not be any surprises when he is there for you.
Being represented by Cohen Forman Barone, you can be certain that if there is an investigation or criminal allegation levied against you, your legal team will have already defended someone else under the exact same or similar circumstances.
Practice Areas
Litigation
Contract Negotiation
Education
State University at Albany, B.A. 1990
Boston University, School of Law, 1994
Experience
Assistant District Attorney, Kings County 1994-1997
Adjunct Professor Long Island University, 1995-present
Defense Attorney, 1997-present
Founding Partner, Cohen Forman Barone 2006-present
Memberships & Admissions
United States District Court SDNY
United States District Court EDNY
Life Member National Association of Criminal Defense Attorneys
Life Member New York Association of Criminal Defense Attorneys
Call (212) 577-9314 now and get started with your case.